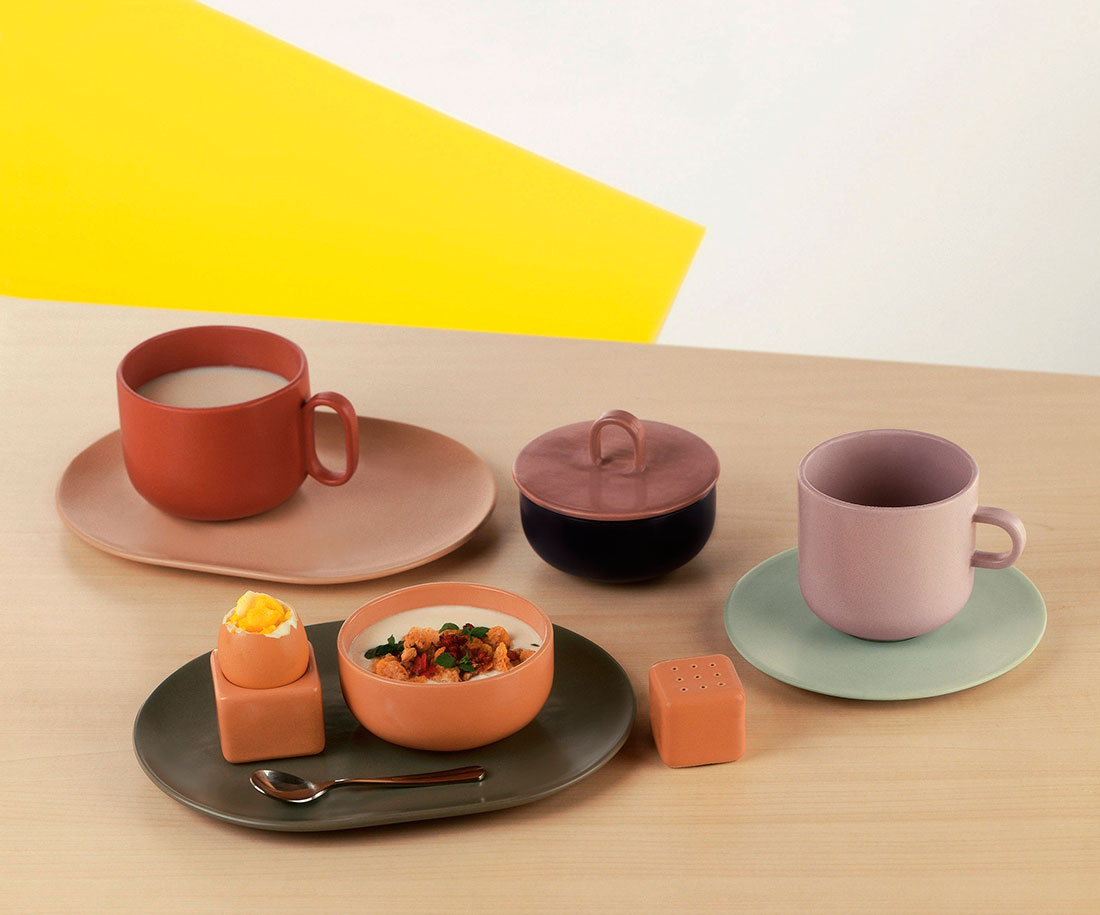 Saint Tropez
The tea cup can combine either with the round or practical oval plate. The bowl, the mug, the sugar bowl with lid, offer endless possibilities when organising the ritual of tea and reach the maximum ...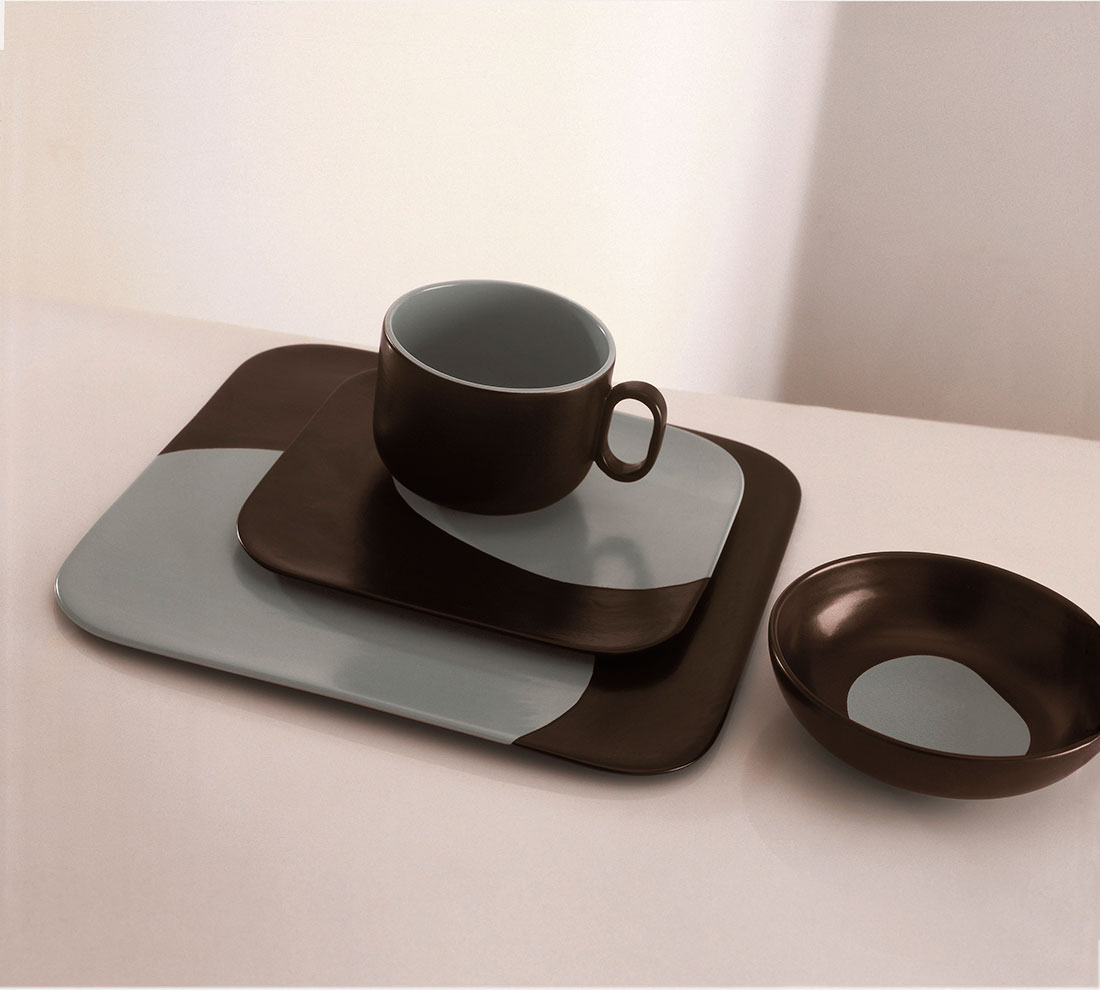 Itaca
The simplicity of cups and saucers is underlined by the harmonious combination of internal enamels with the warm and natural tones of the brown "engobe" used on the outside of the pieces. ...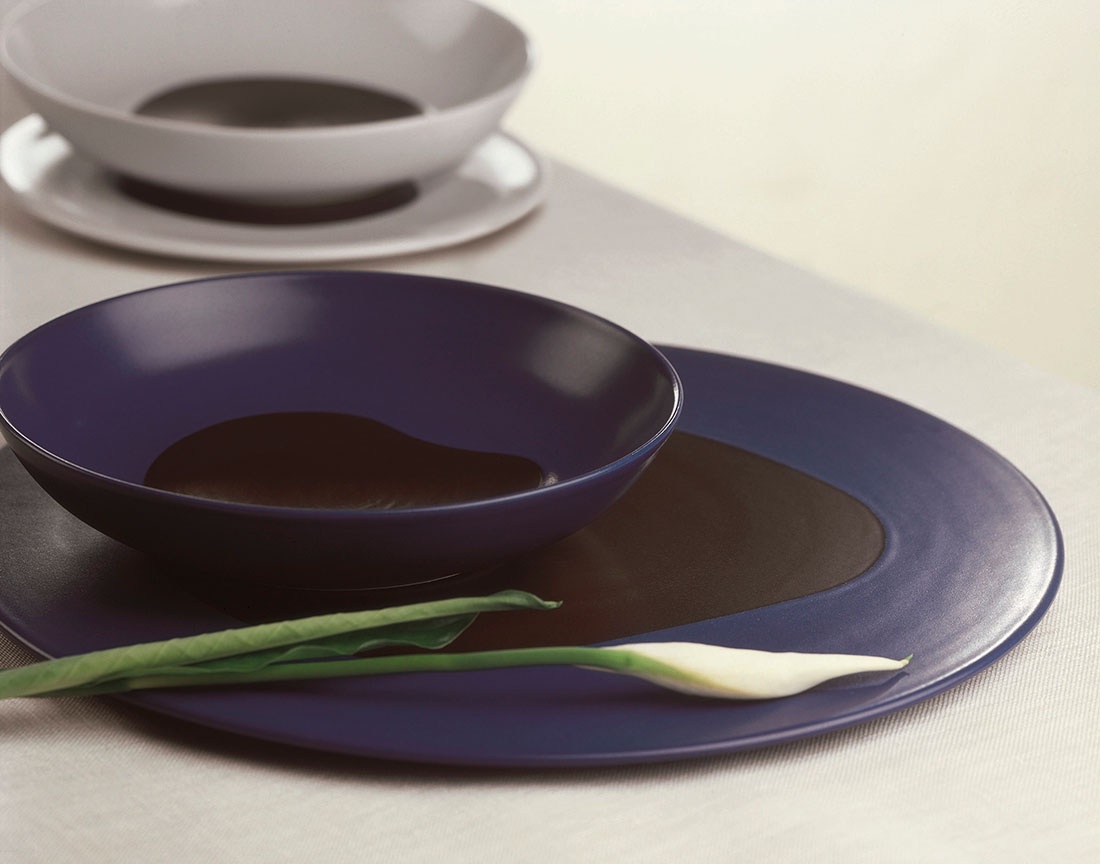 Itaca
The "Itaca" collection is characterized by a well balanced combination of simple and functional shapes and a measured irregularity of decoration....