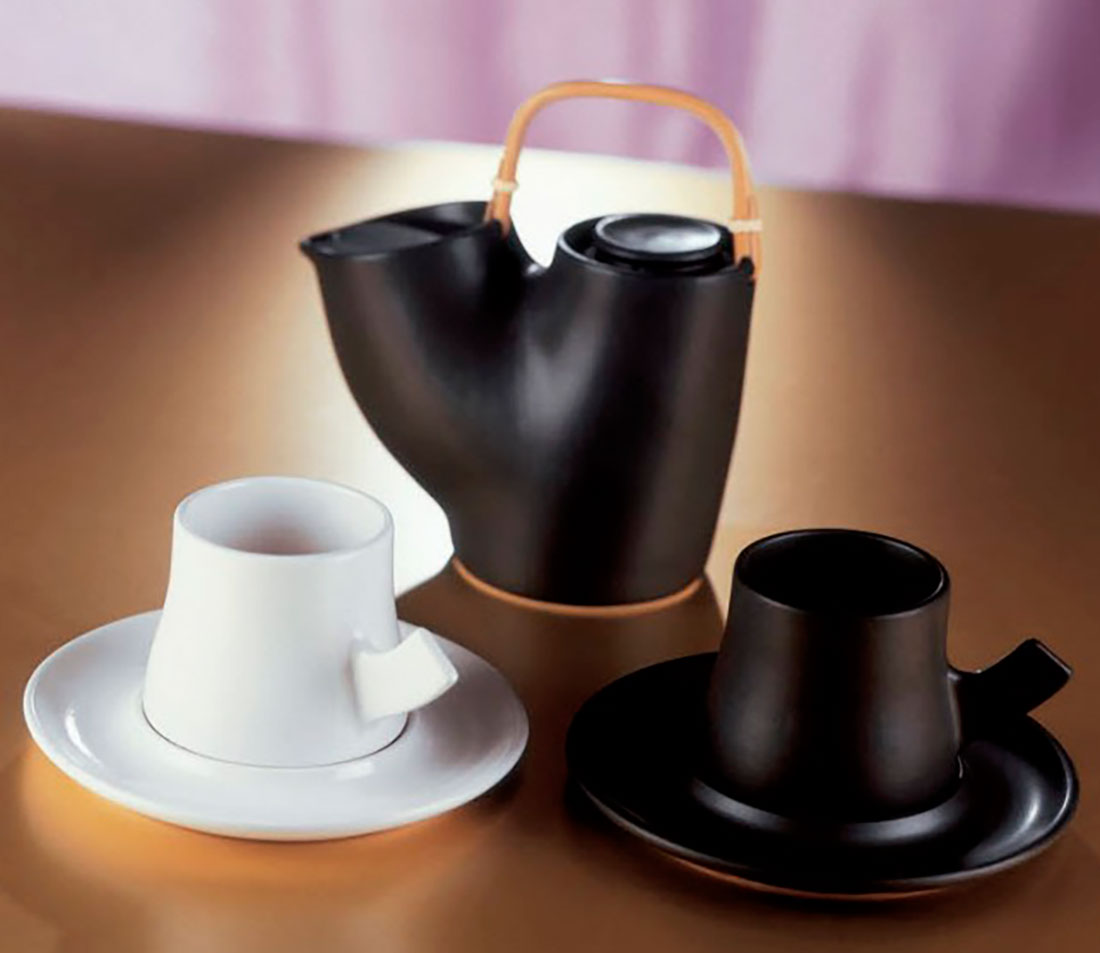 Pooto
Stylized silhouettes of bamboo canes of an exotic garden intersect and cut generating forms of the teapot and the Pooto cup tea set. A teapot of refined, oriental elegance with a basic bamboo...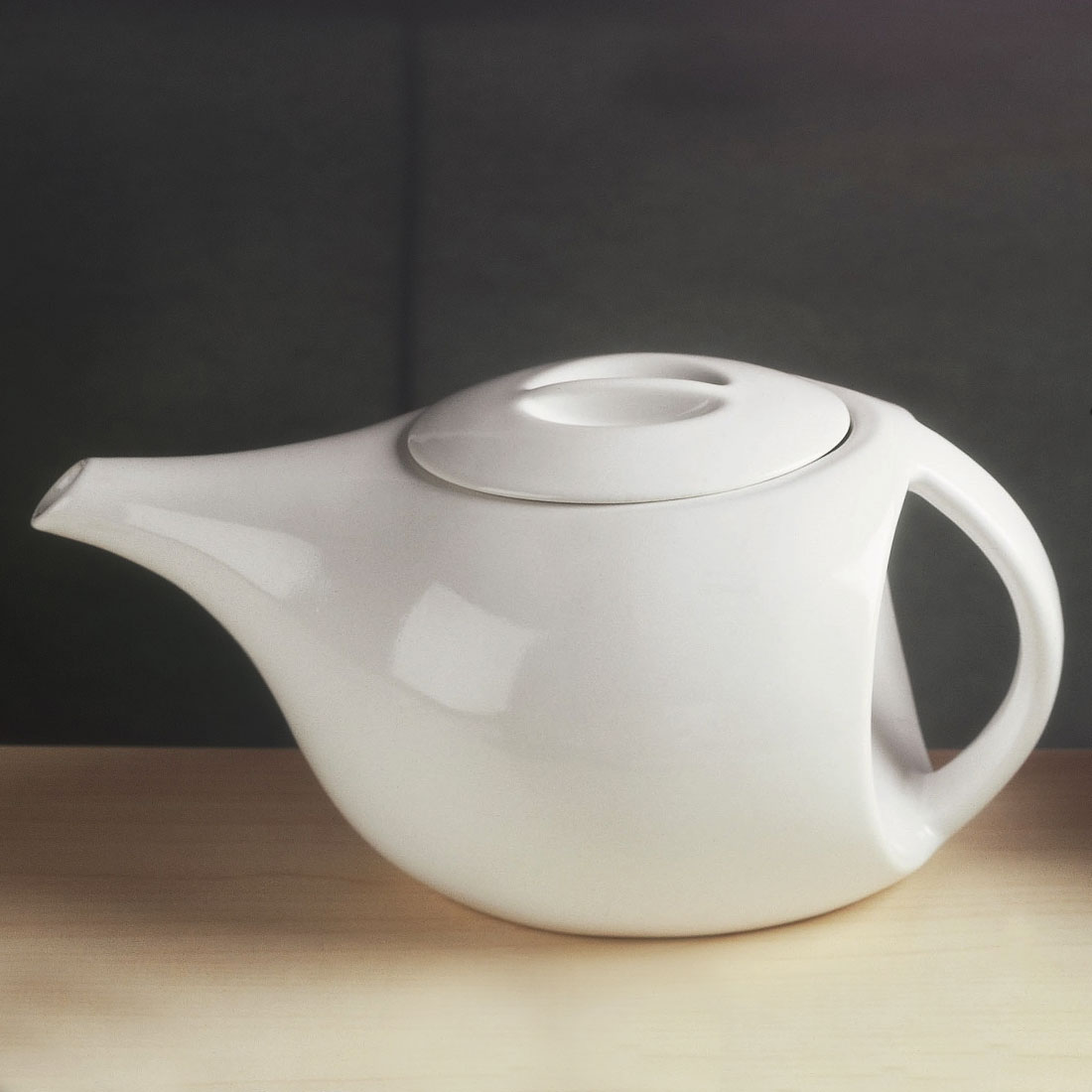 Oolong
The shapes of the items are based on elementary solids which combine to give full and empty effect. The teapot is a oval solid completed and balanced by the pronounc...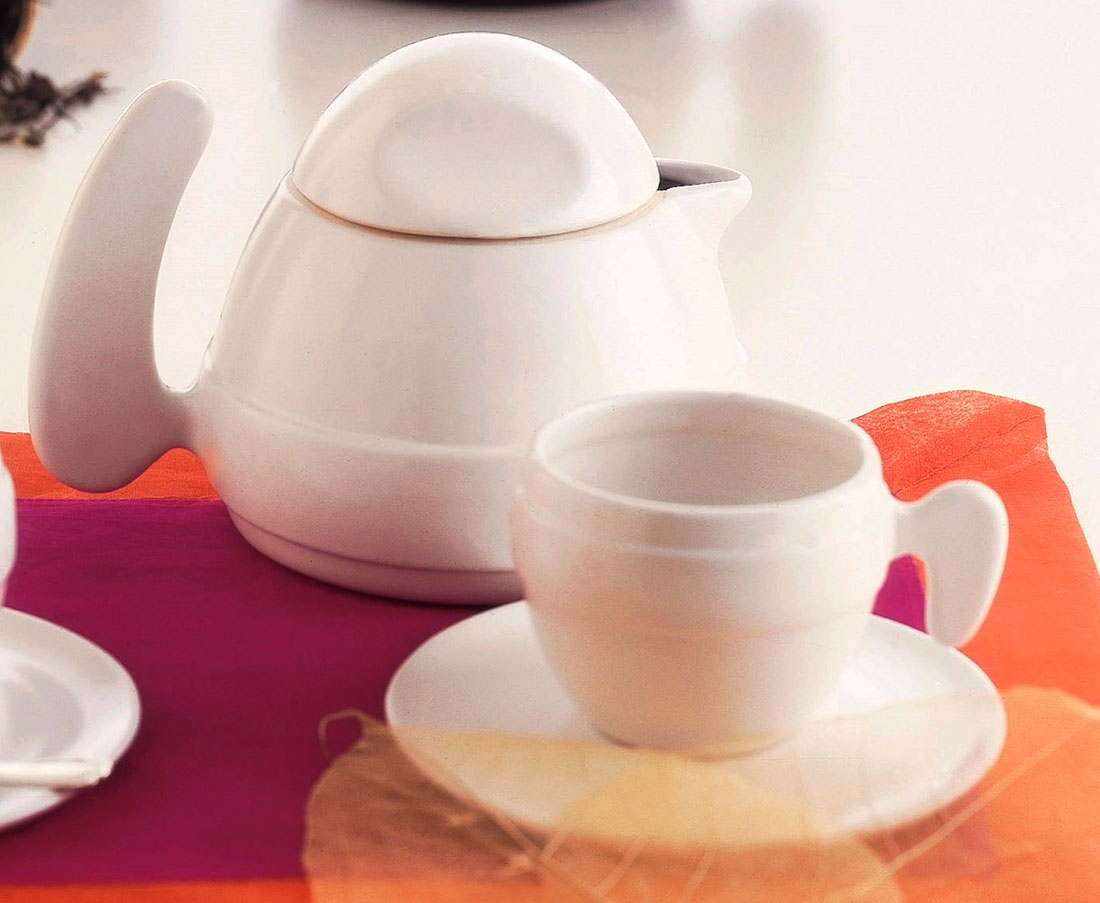 Hot Belly
The Hot Belly teapot is characterised by a raised band into which the insulating handle is inserted, so that it can also be used as a kettle. The lid, shaped so that there are two comfortable handles....