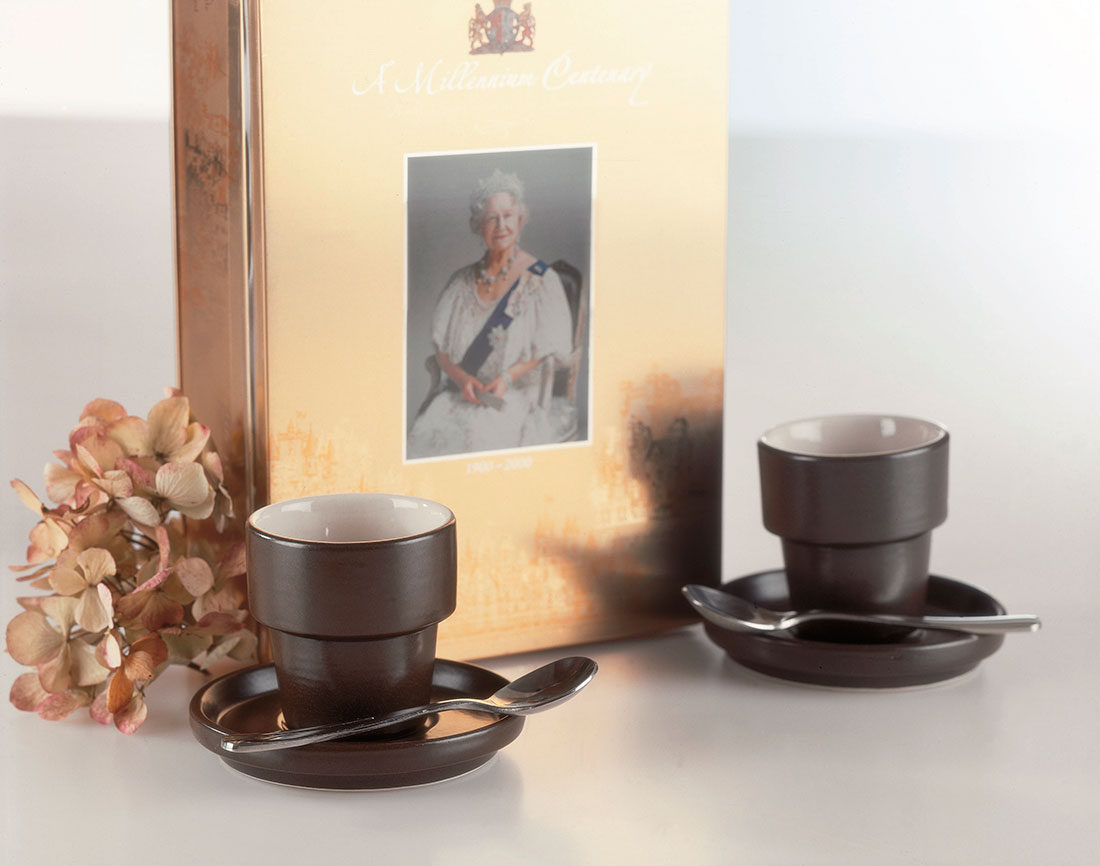 Caffè della regina
The shape of the cup allows a comfortable grip and the thickness of the rim guarantees a functional heat insulation to savour a good cup of coffee.Both cups and saucers are easily piled up, to saves space.
The cup is provided with a double glazing finishing of; interior – polished ivory and external – satin mocha.
A "royal" project born to be presented on the occasion of the visit of  H.M. the Queen Elizabeth of United Kingdom, in Milan October the 20th 2000 at the special exhibition "Hosting Her  Majesty – The Queen's table" organized by the European Institute of Design.
Design: Giulio Iachetti