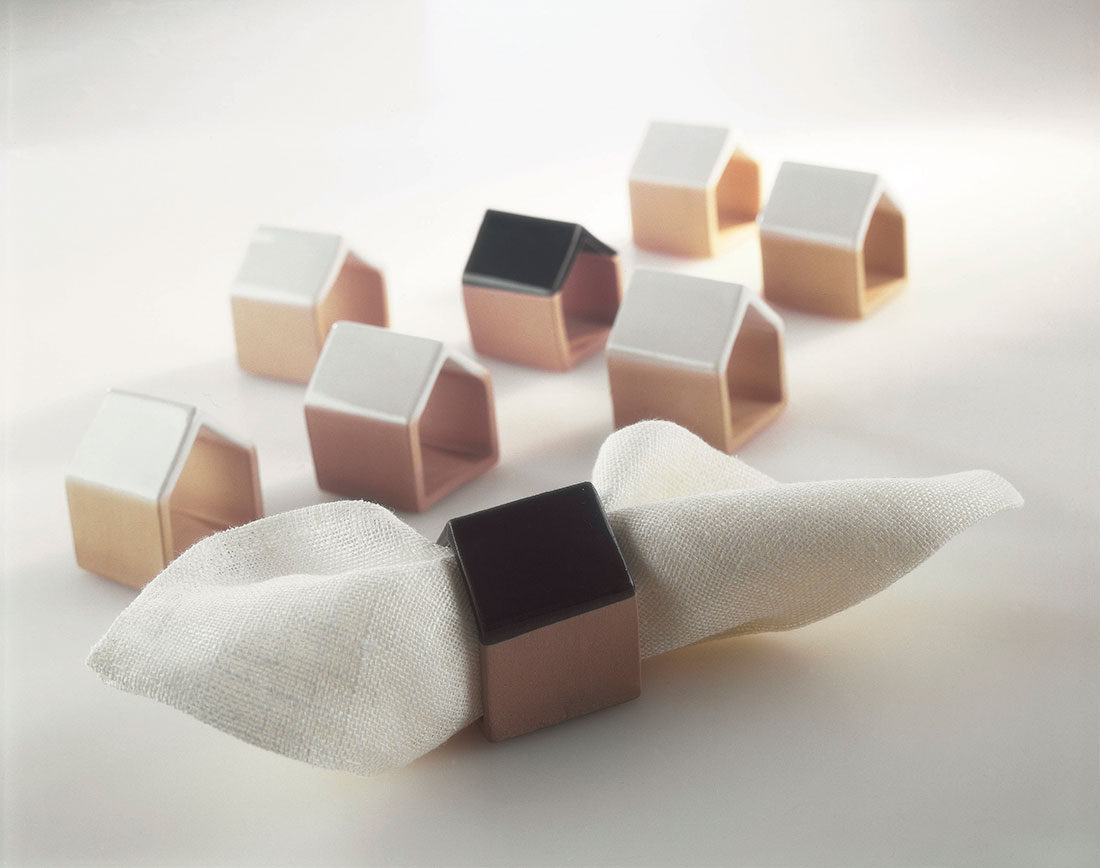 Monopoli
The napkin has finally found a home in "Monopoli".
The enamelled "roof" becomes a surface that can be personalized with the name of each guest, the napkin ring becomes a practical place marker and the name can be washed out after every meal without any difficulty.
The napkin ring finish is enhanced by a "salting" in colour "terracotta" made entirely by hand on the walls of the "little house".
Monopoly is available in four colours: white, ivory, mocha, black.
Design: Sandro Catani