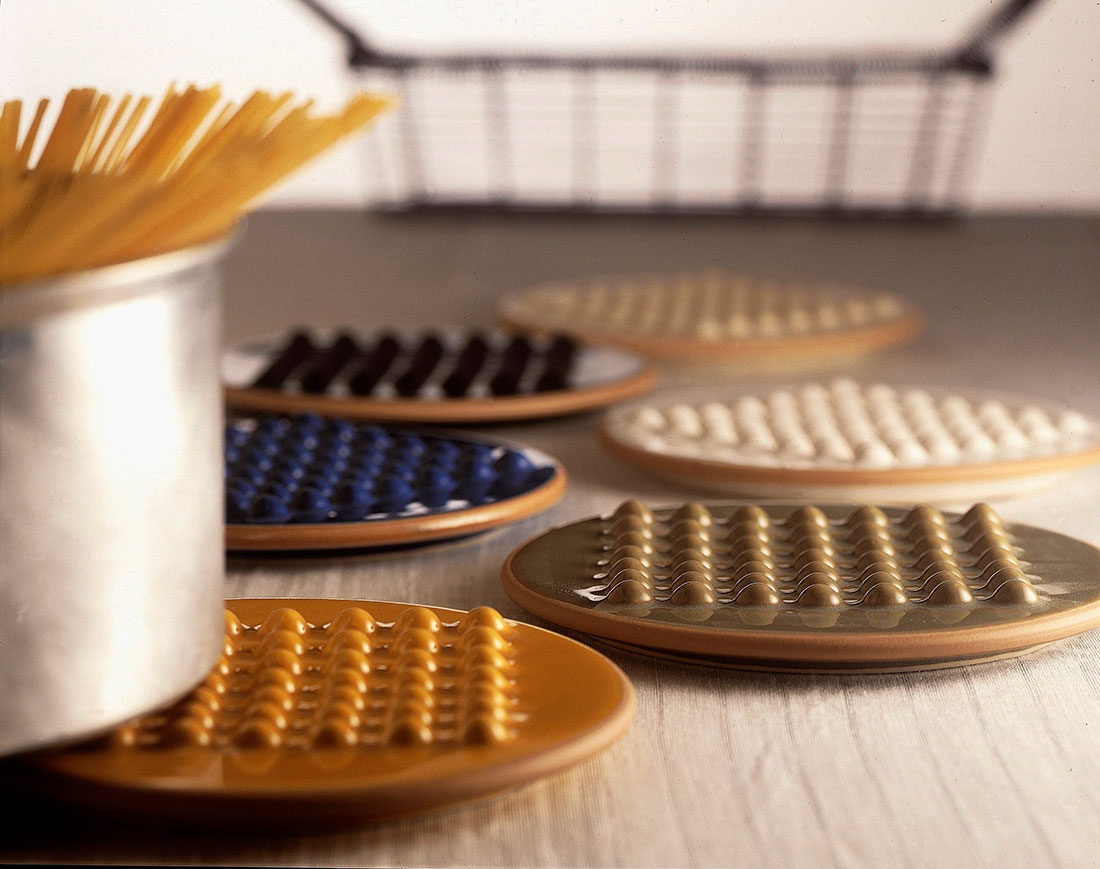 Aria
Aria pot stand is characterized by a particular surface realized with a spheres bed.
The number and the size of the spheres of Air pot stand give a strong, stable rest.
The special composition and coloration of the glazes are a sign of originality achieved through lengthy research and experiments.
Aria is available in four colours with "terracotta" rim: white, black, blue, yellow, mocha.
Design: Franco Bucci