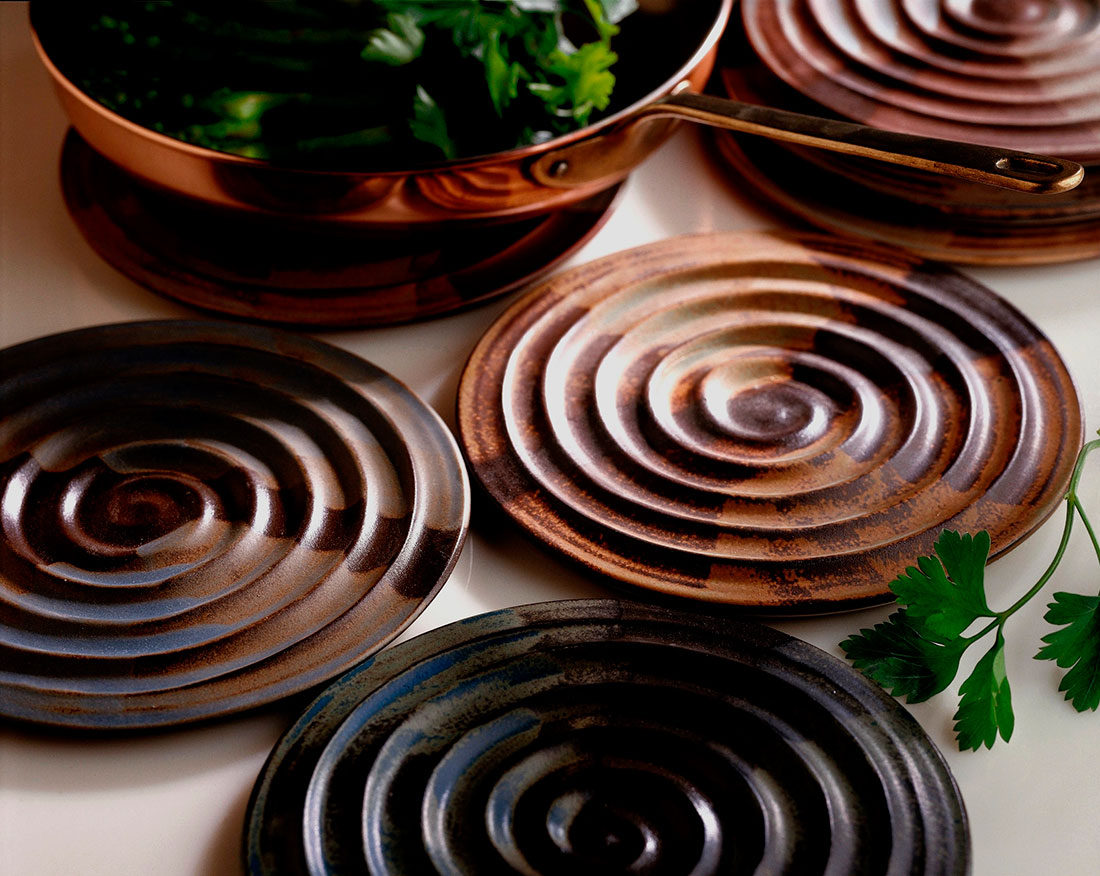 Terra
The "Terra" pot stand combines the charm of its spiral shape with the warm natural tones of "engobe" finishing.
The pot stand becomes a practical and insulating surface that the spiral makes stable and safe for any pot to be set on.
The finishing of the shapes and the type of sprinkled enamelling highlight the quality and artisan aspect of hand workmanship.
"Terra" is available in "engobed" finish in blue, orange, pink and violet.
Design: Franco Bucci