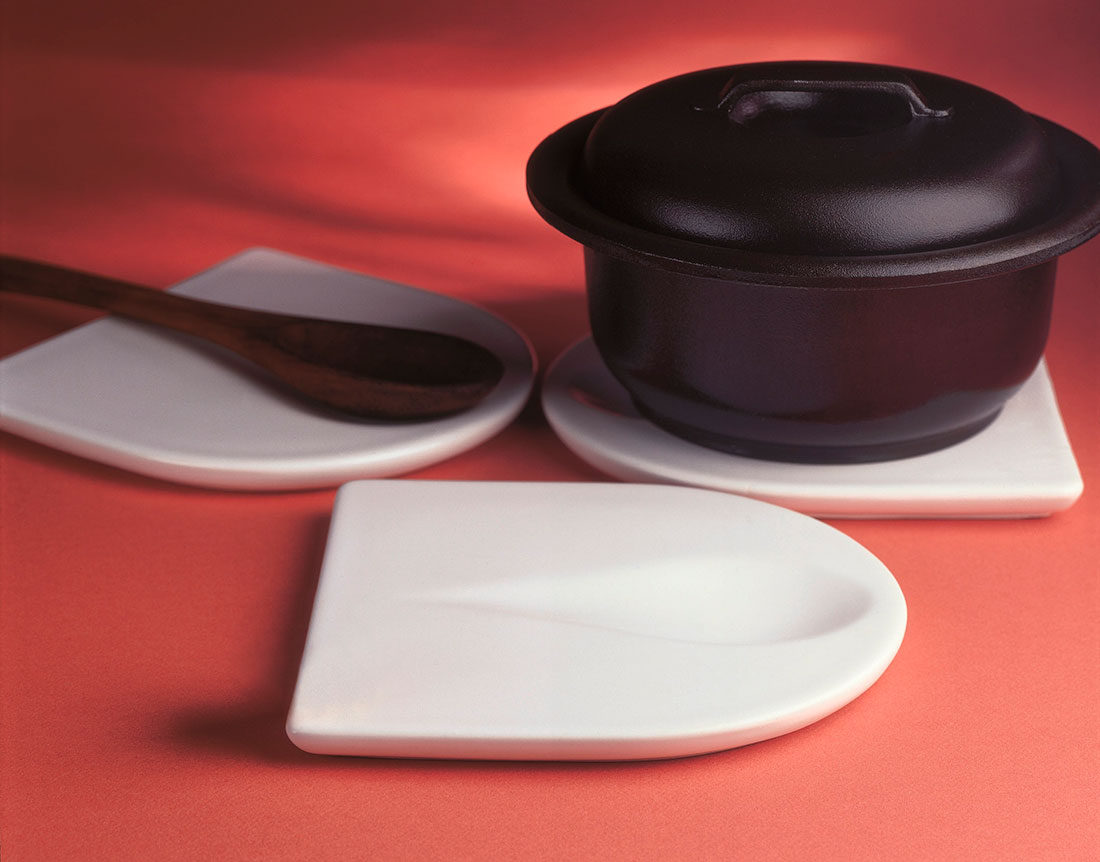 Fuoco
"Fuoco" has a simple and functional form which makes it particularly useful and versatile for use in the kitchen.
The pot stand is also a practical spoon rest for use during cooking, its form allows one to rest cooking spoons and forks on it without dirtying its flat surface.
In this way the pot stand is always ready to be taken directly to the table.
Its straight edge allows it to be paired with another one to give a broader and safer base. "Fuoco" is available in satin finish white.
Design: Sandro Catani