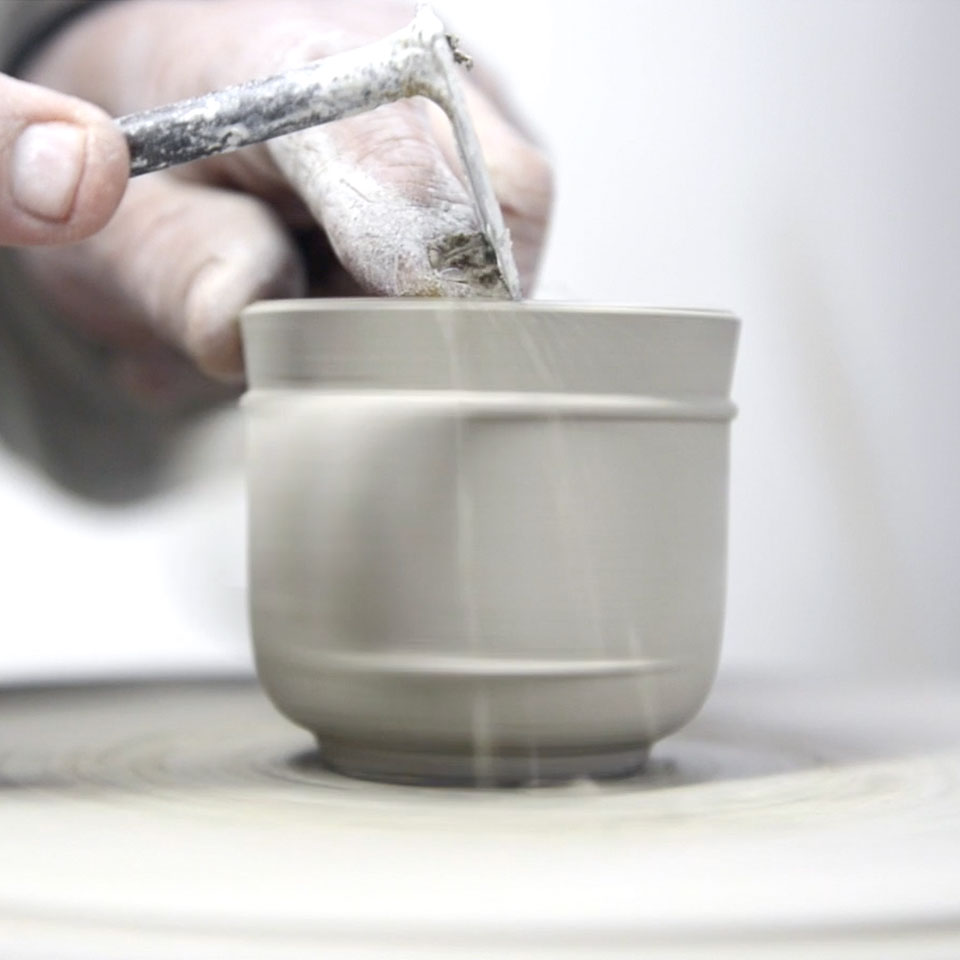 Laboratorio Pesaro was founded in 1961 oriented to the use of a ceramic material with high mechanical and aesthetic performance, stoneware, to mass-produce commonly used objects; ahead of its times in seeking the essentiality of shapes combined with the functionality of the objects
Animated by the enthusiasm of a group of experimental work, the Laboratory Pesaro since its foundation has focused on the "design" as the predominant value of the company's strategy
In 60-70s, this company strategy has also represented a cultural choice that sought the functionality and simplicity of form as "innovation and opposition" to the aesthetic values and the most widespread "habits" in the society of the time.
Thus, the brand "Laboratorio Pesaro" imposes itself as a reference for the excellence of its productions in the very important Italian tradition of ceramics of the '900.
The single-fired technique at high temperature (up to 1250 ° C) allows the enamel fusion with the ceramic base to obtain the maximum resistance to impact, scratching, thermal shocks and corrosive substances.
Laboratorio Pesaro is a reference brand for the distinctive blend of original and innovative aesthetic and functional solutions using, with an environmentally friendly process, selected and secure raw materials with exclusive formulation.
The values that "certify the exclusive quality" of artisanal production of excellence are recognized:
– The company's history: the skills acquired and refined over time,
– The manual skill: the ability to make a few manual steps of the production process, thus recovering the traditional craft skills, and making "unique" each piece,
– Production characterization: the capability to characterize the productions enriching with distinctive added value, shapes – finishes – colours, obtainable "only" in the specific and unique production process.
– The process reliability: the wide size of the market requires an organizational structure that operates with method and able to control the quality of the production process.